With over 2.7 GWp installed capacity, Greencells Group is one of the biggest providers of utility-scale solar plants. Our portfolio spans Development, EPC and O&M services, guaranteeing an expert turnaround of our clients´ projects. With our long-standing experience, we have in-depth industry knowledge and can resort to an extensive supplier and finance network.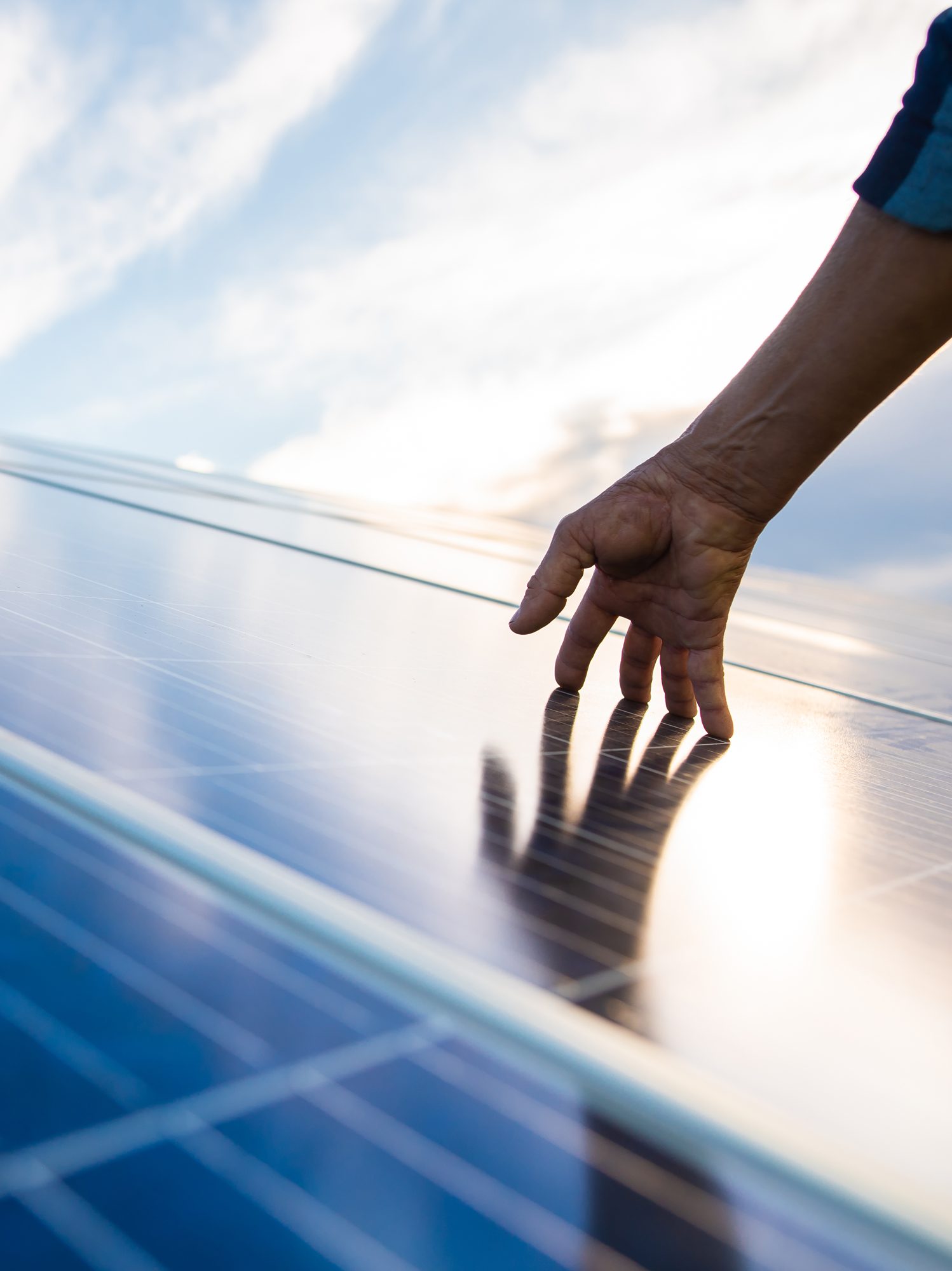 With more than 160 solar parks installed worldwide, our customers trust us with high profile projects such as the 250 MWp plant in Sweihan Solar Park in Abu Dhabi – the largest solar park in the world. Dedicated engineers, site managers and our specialist staff stand for high-quality work and rapid project completion. Our EPC reference list includes renowned developers and is the best proof of the high standard of our work.
Our position as long-time player in solar has resulted in technology partnerships with renowned producers such as Siemens and Huawei. Greencells has also initiated strategic partnerships with Tier 1 suppliers such as Longi, Jinko and JA Solar.
To guarantee longevity and maximum yield of our plants, we only use Tier 1 components.
Part of our sustained success is the trust brought to us by our financing partners. We cooperate closely with German and international banks for the funding of our global pipeline. BayernLB, Kommunalkredit Austria, Triodos Bank, NordLB, LBBW, and the European DFIs are just some of the internationally renowned financiers we work with. Striving to identify the best financing solution for each project, we also cooperate with high profile insurance companies such as Swiss Re, Munich Re, Tokio Marine HCC, and with leading investment funds in the renewable energy space, such as Blue Elephant Energy, Enlight Energy, Next Energy Capital and Nordic Solar Energy.
Greencells Group operates out of 6 regional hubs in Europe, Middle East, Asia and the US.
Our project track record includes all types of locations – from our European home market to remote and politically challenging locations.
INHOUSE ENGINEERING EXPERTISE
Using its strong inhouse engineering capabilities, Greencells was able to develop a new remote assistance system which enables engineers and quality controllers to intervene remotely on site with the help of an augmented reality vizor. For projects with demanding ground conditions, Greencells engineers have developed a customizable mounting system.
Be it co-exploitation in agriculture or boiling hot Sahara soil – with our many years of project experience we find solutions for the most demanding project setups. With our expert knowledge, we cover a broad spectrum of energy industry expertise. This includes agro-friendly solutions, hybrid systems with included storage, projects combined with wind power, grid integration or load-specific design for local consumption solutions.
Renowned suppliers
To guarantee longevity and maximum yield of plants, Greencells only uses Tier 1 components from renowned panel and inverter suppliers such as Longi, Jinko, JA Solar and Huawei.