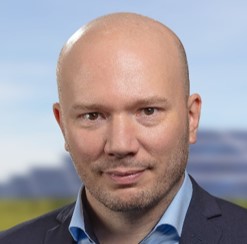 Andreas Hoffmann
Chief Executive Officer
Andreas Hoffmann is the Chief Executive Officer of Greencells Group. In 2008, following a successful career as a professional media designer, Andreas sold his agency to move into a more sustainable field. Established in 2007, Andreas tweaked the company´s strategy successfully and developed one of the first "second generation" EPC companies. Today, Greencells is ready to play a key role in the breakthrough of a renewable energy market independent of subsidies.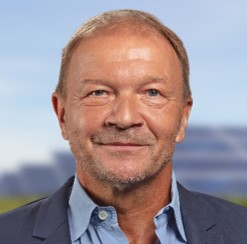 Dr. Peter Vest
Chief Strategy Officer
As former Divisional Board, Sales and Business Development at EnBW, one of Germany´s largest utilities, and CEO of Yello Strom, Germany's biggest new energy brand, Peter Vest has a long-standing career in the German energy sector. Managing Partner of WIRCON GmbH from 2013 to 2019, Peter started up the company, providing and operating more than 0,7 GW of large-scale projects in solar & onshore wind energy globally.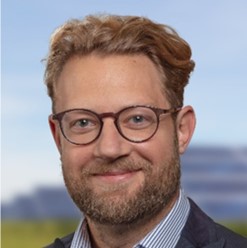 Cyrill Reidelstürz
Chief Financial Officer
Prior to joining Greencells Group in 2016, Cyrill held a senior role in Finance at the Hoffmann Group with branches in 26 countries worldwide and more than € 1bn turnover. He also worked as Senior Financial Controller and Project Manager at Metro Properties, the Real Estate arm of Metro Group, holding a € 8bn real estate portfolio. Cyrill started his career as consultant at PWC and holds a degree in Business Administration.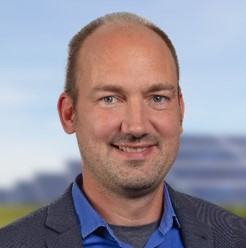 Patrick Clemens
Chief Operating Officer
Patrick has first joined Greencells in 2011 and also holds the position of Chief Technology Officer. He has been working in the solar industry since 2004, with
5 years spent at cell and module manufacturer Q-Cells. For Q-Cells, Patrick managed the ramp-up of a new 600 MW cell factory in Malaysia, where he previously headed R&D for wafering and crystallization. Patrick holds a degree in Applied Sciences.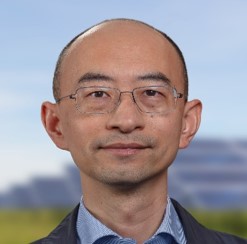 Derek Huang
Chief Sales Officer
With over 15 years of work experience outside of China, Derek has joined Greencells from PV component manufacturer Sungrow, where he held the position of GM EMEA for 5 years. Derek also worked for Chinese manufacturer Huawei, holding different roles including Managing Director of Huawei Sri Lanka. Derek holds a degree in International Law.